This project involved working with the Office of the Architect of the Capitol (OAC) to restore and update the 4th floor Antique Iron Handrails (circa 1870's) in the Illinois State Capitol Building in Springfield, Illinois.
​​​​​​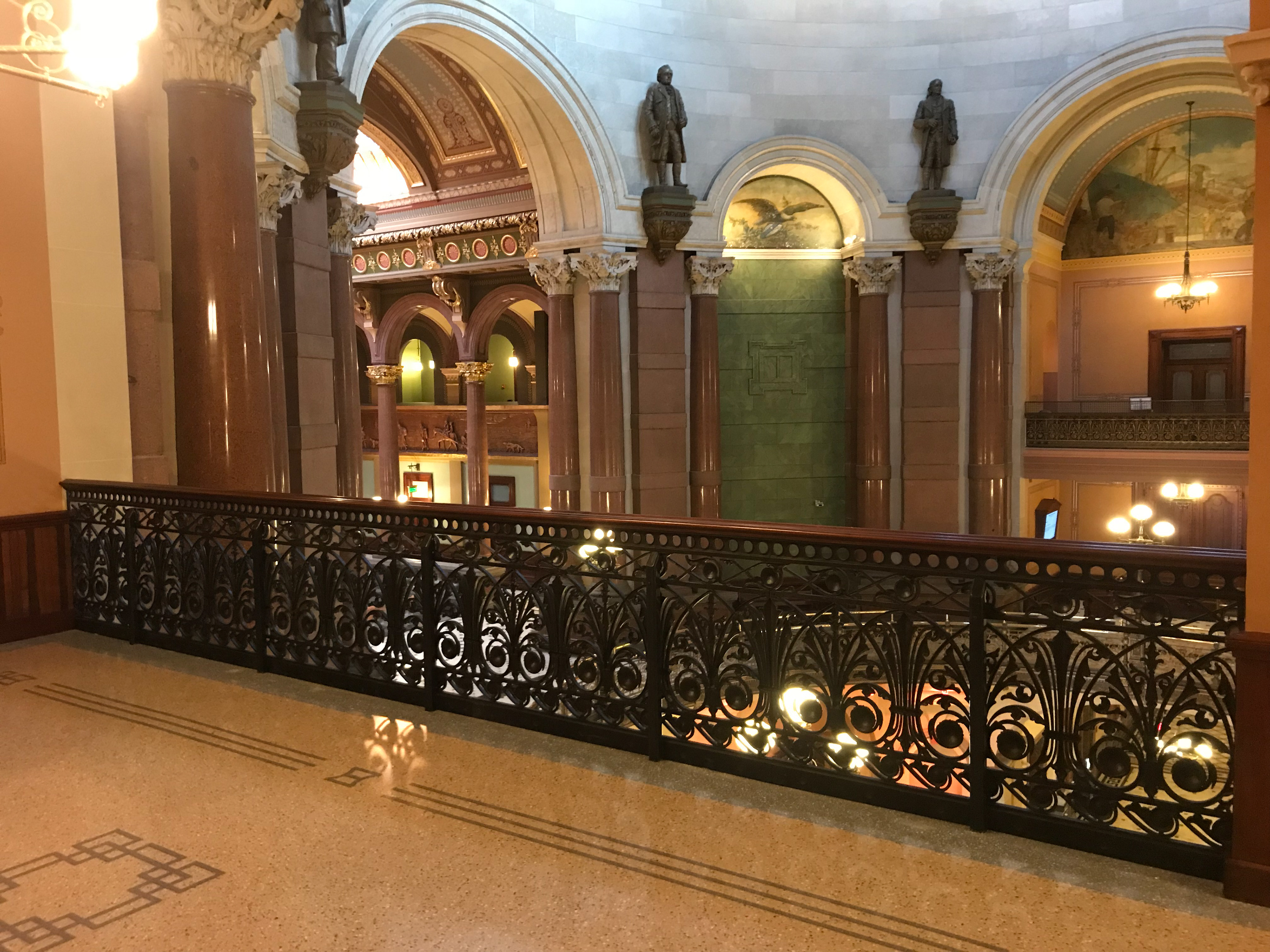 Above: Restored Railing in Situ
Repairs and Alteration requirements included digitally developing and producing new upper ornamental details and toe kicks in order to meet modern ADA standards as well as replace the wire mesh that had previously been retrofit to the top of the railing.  The new components were sand cast to match the original railings and lost wax reproductions were created for performing repairs to the original ornamental details.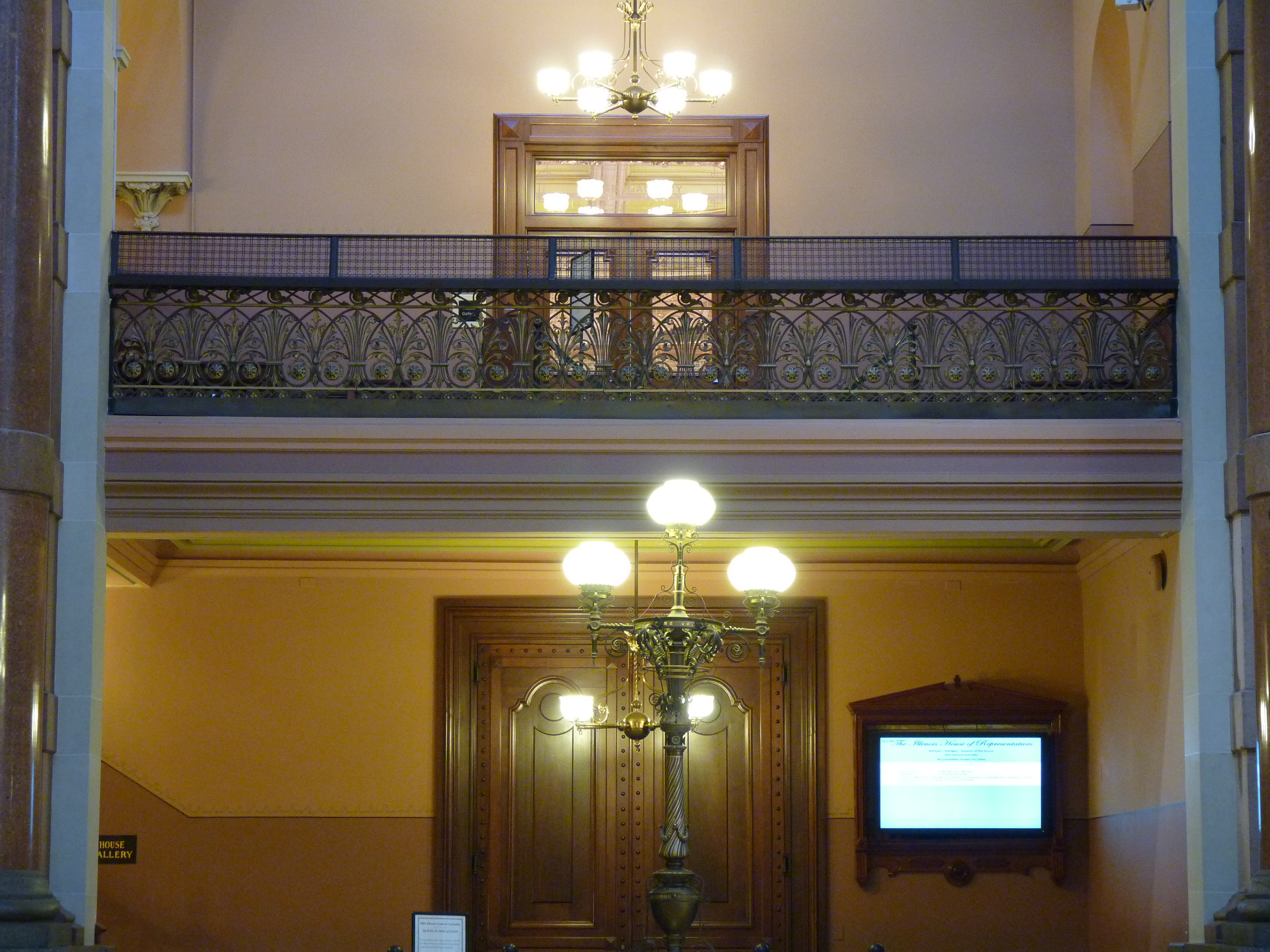 Above: Original condition of railing prior to restoration.
The original railing was in a distressed condition with many broken pieces that had broken off and gone missing over the years.  It had been faux painted a number of times also and was in need of a proper refinish and patina.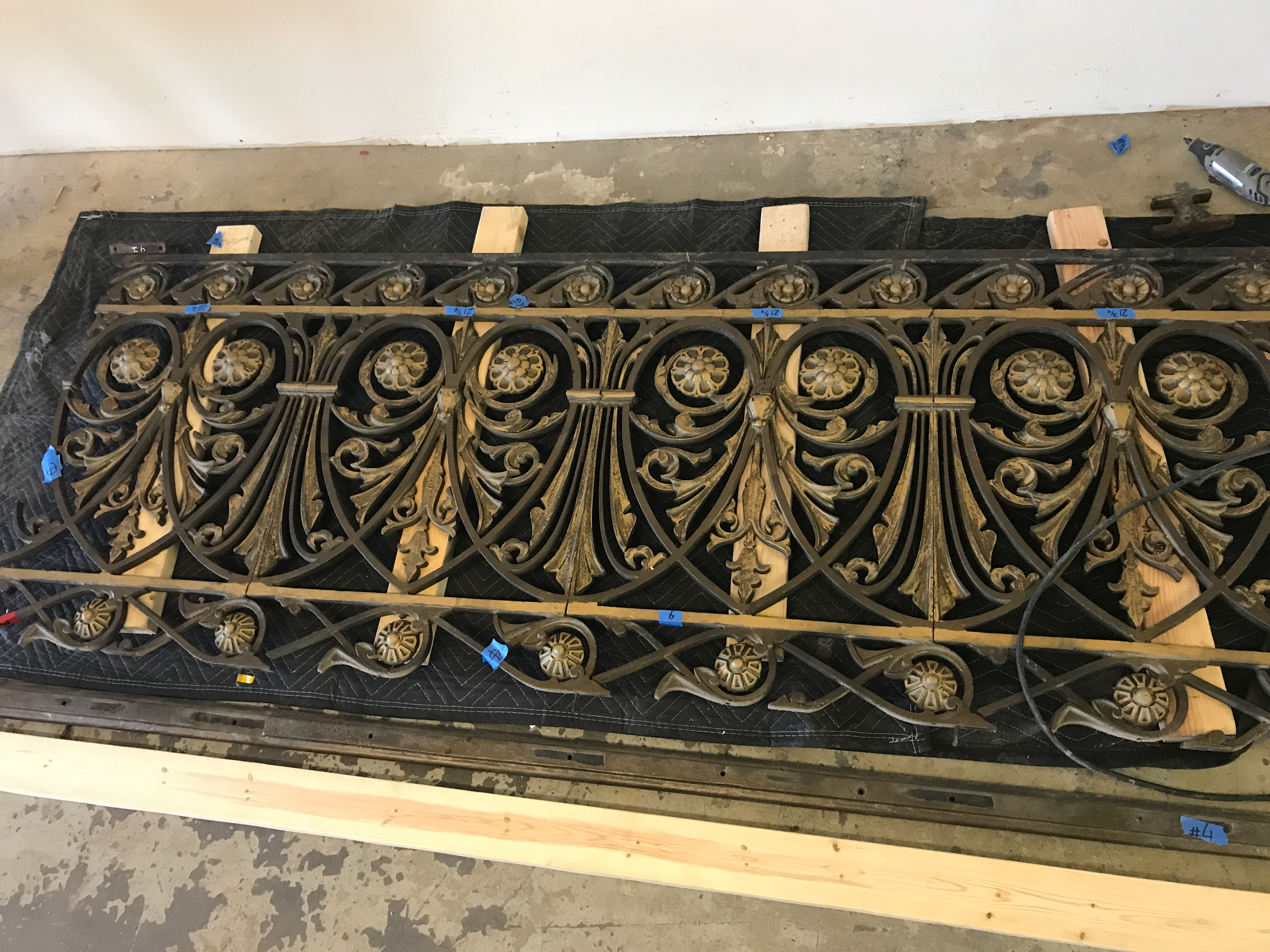 The new design added an ornamental upper addition to be crowned by a new mill-worked wooden handrail.  A toe kick was also included at the bottom to prevent debris from falling over the edge.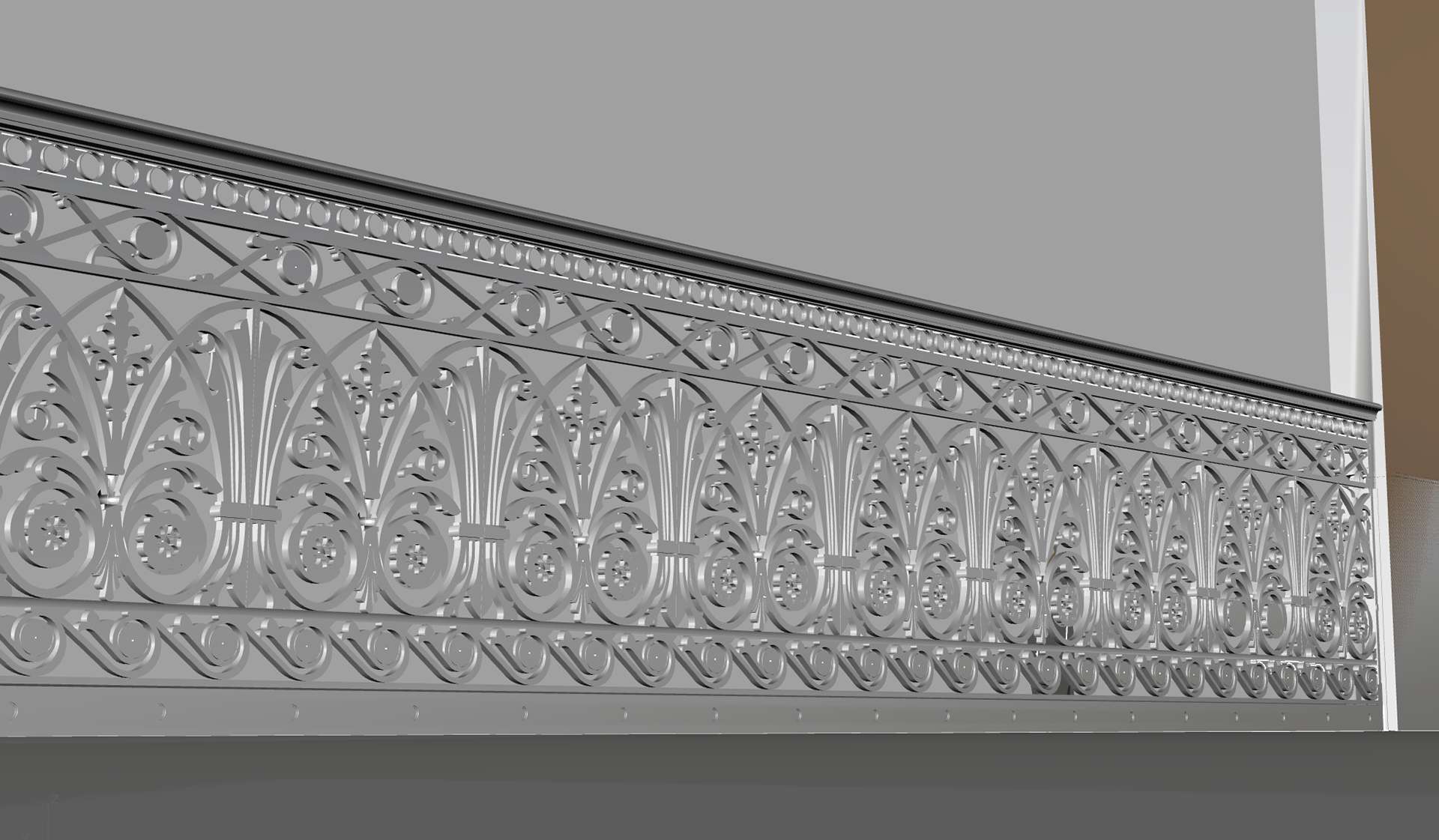 These were finished and made to match the new finish of the original handrail.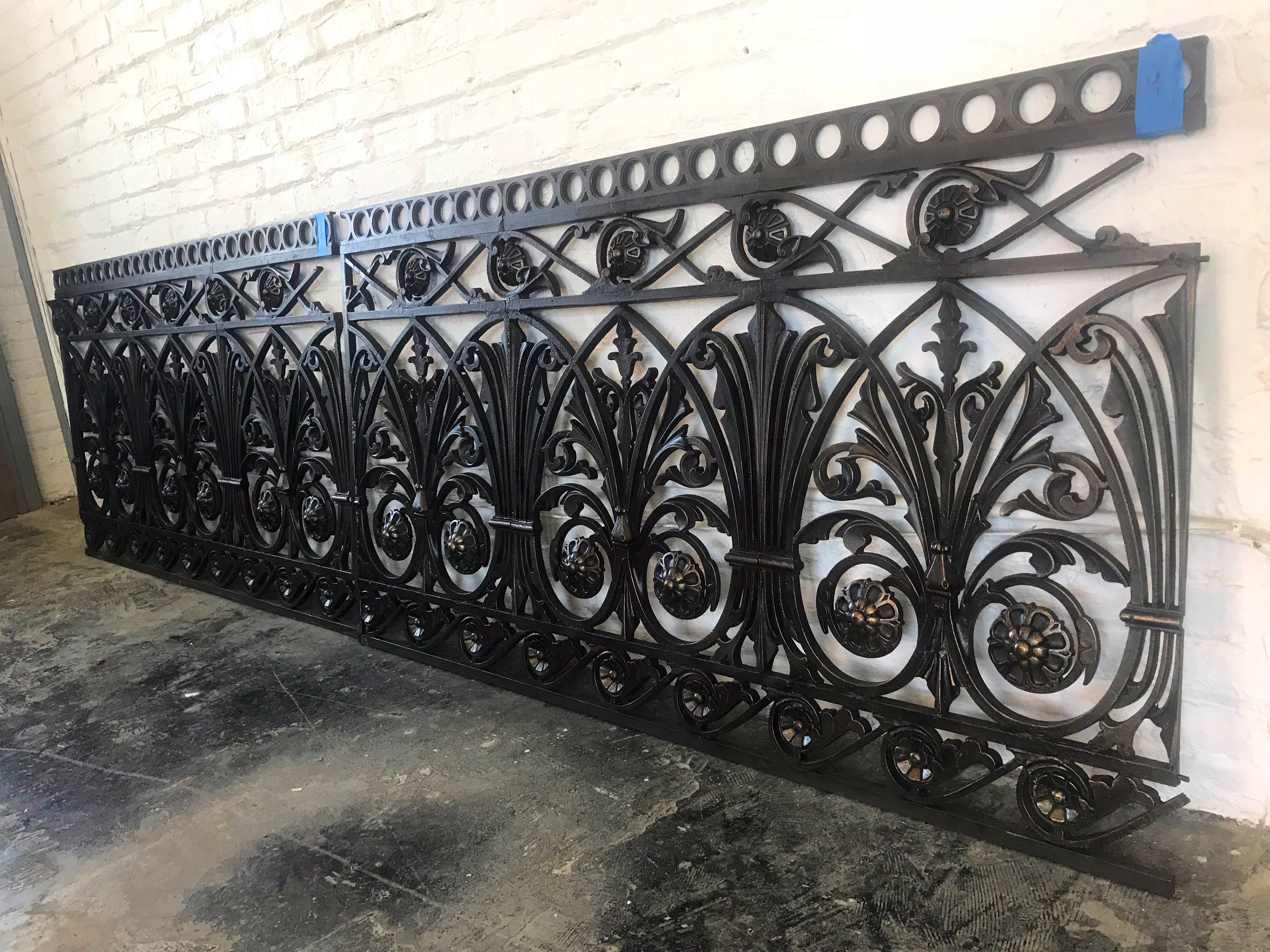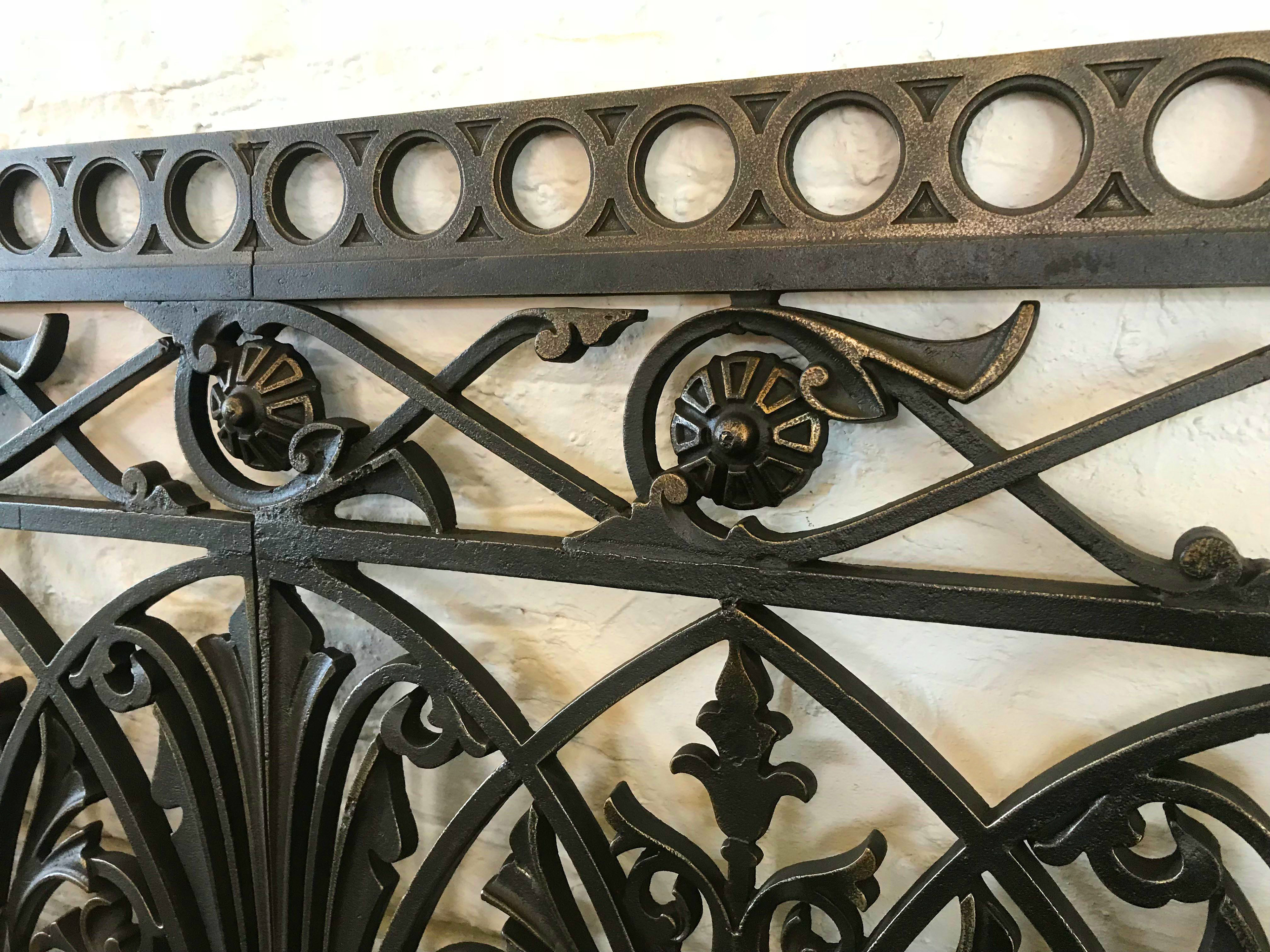 DEVELOPING THE NEW COMPONENTS:
The following images illustrate the digital prototyping process used for producing the new components as well as the engineering of their sand patterns prior to the production of the castings.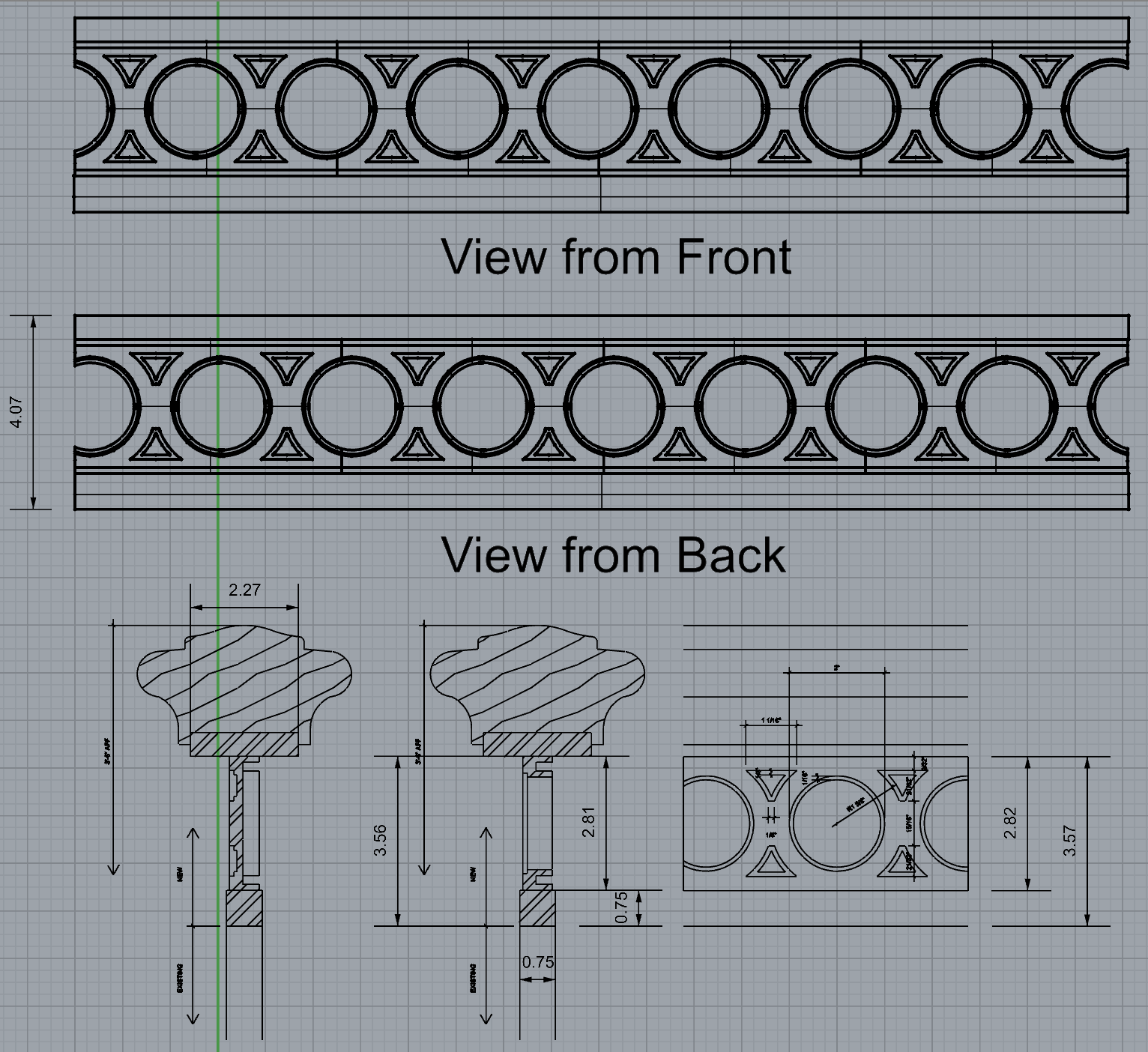 3D Models of the components were derived from 2D profiles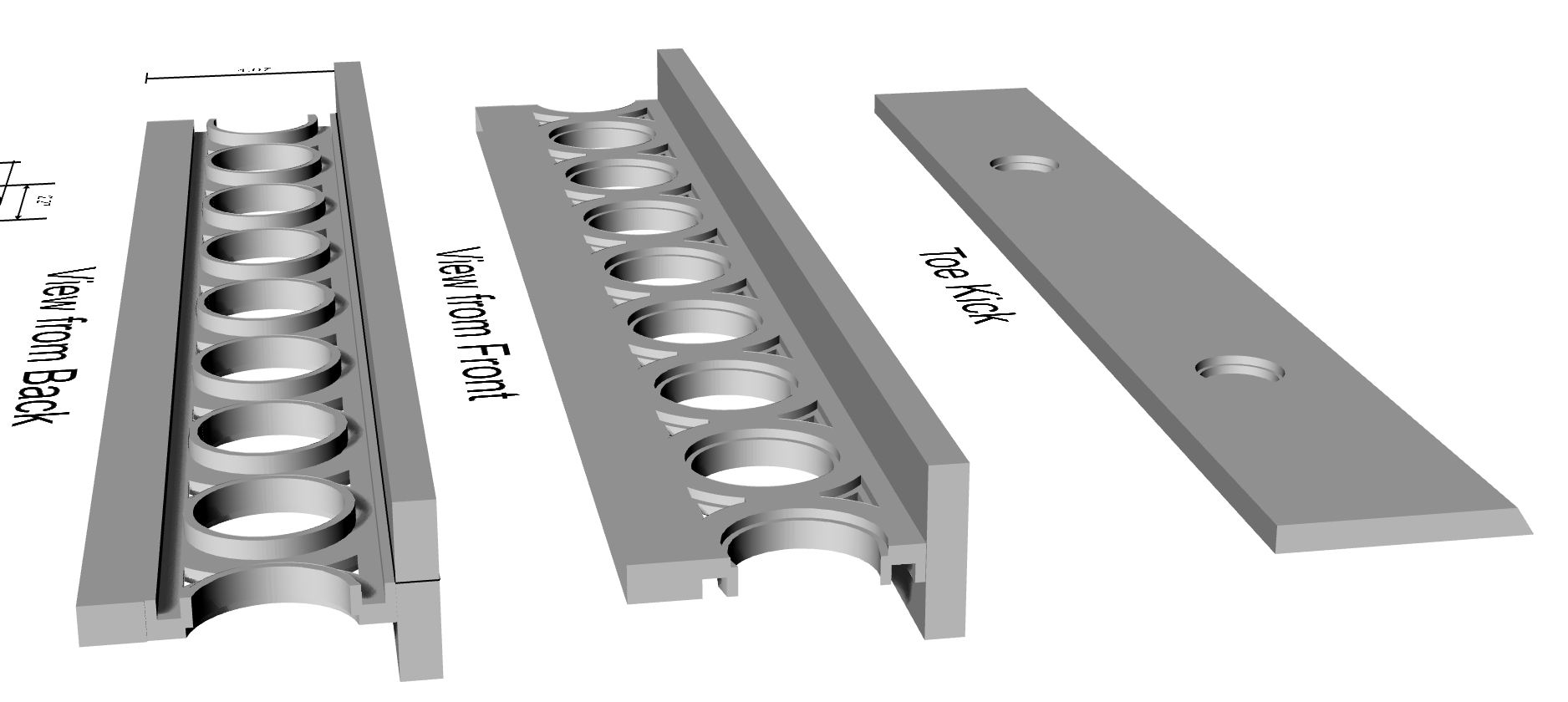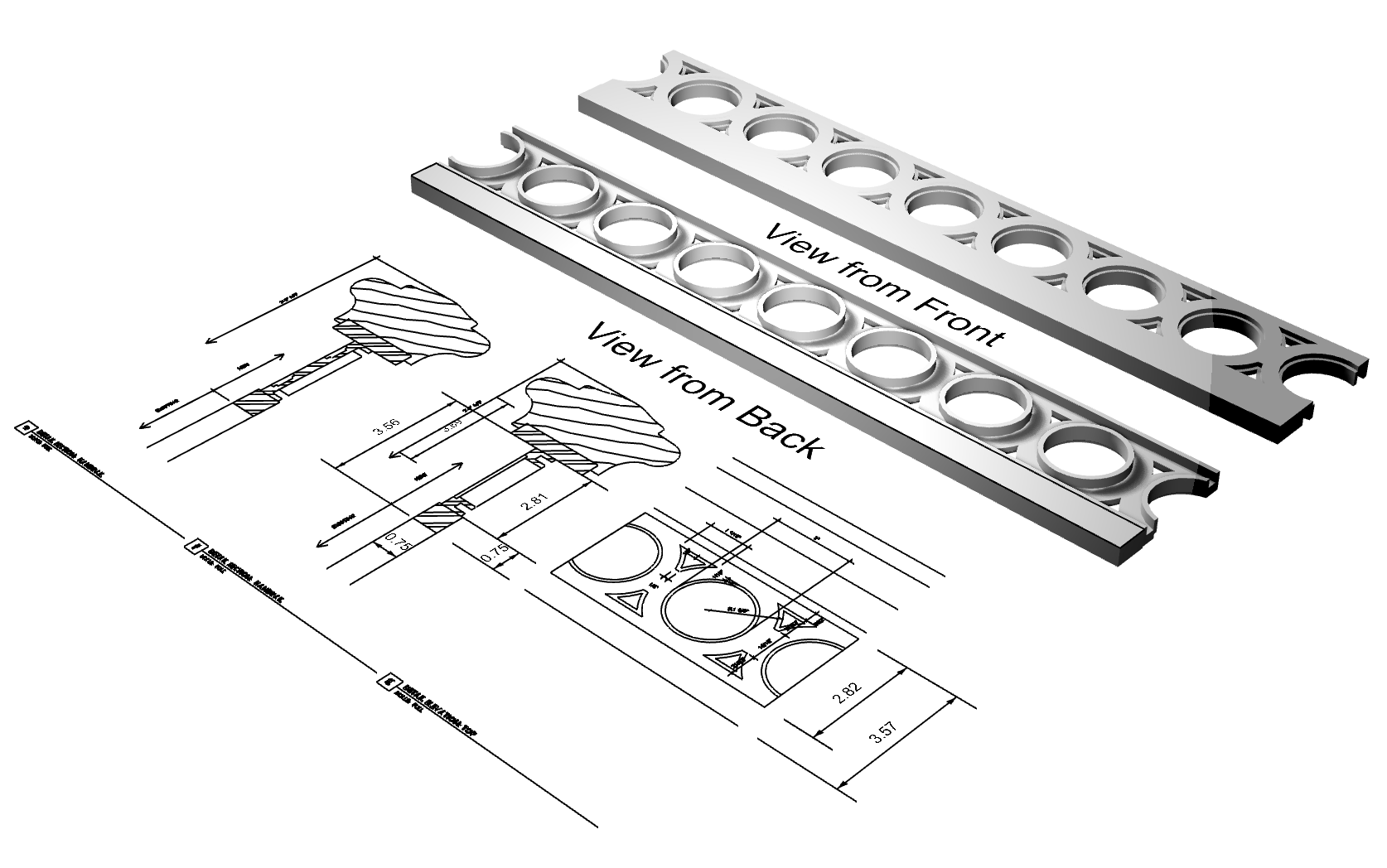 Gating systems were designed for creating a match-plate pattern board.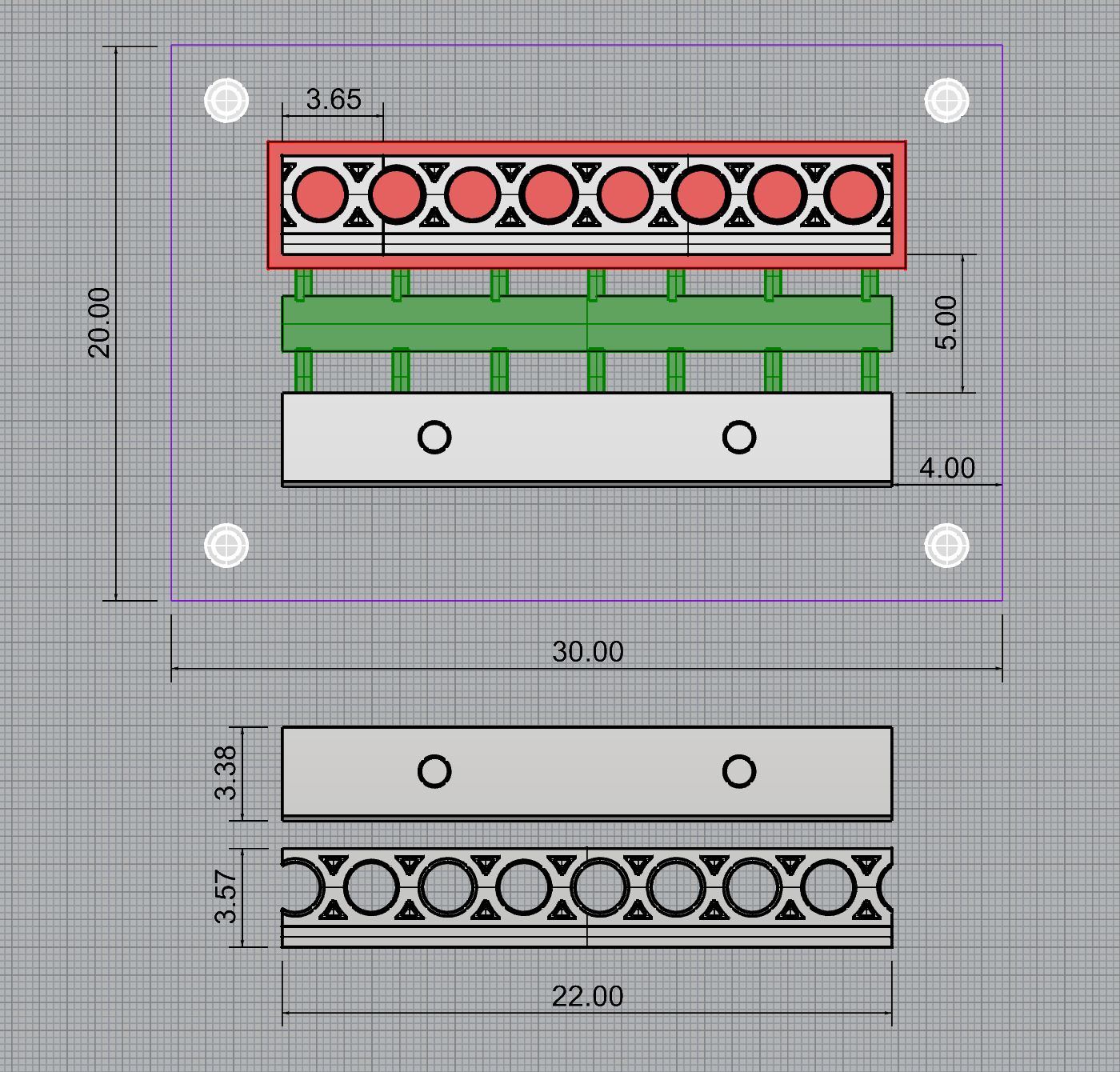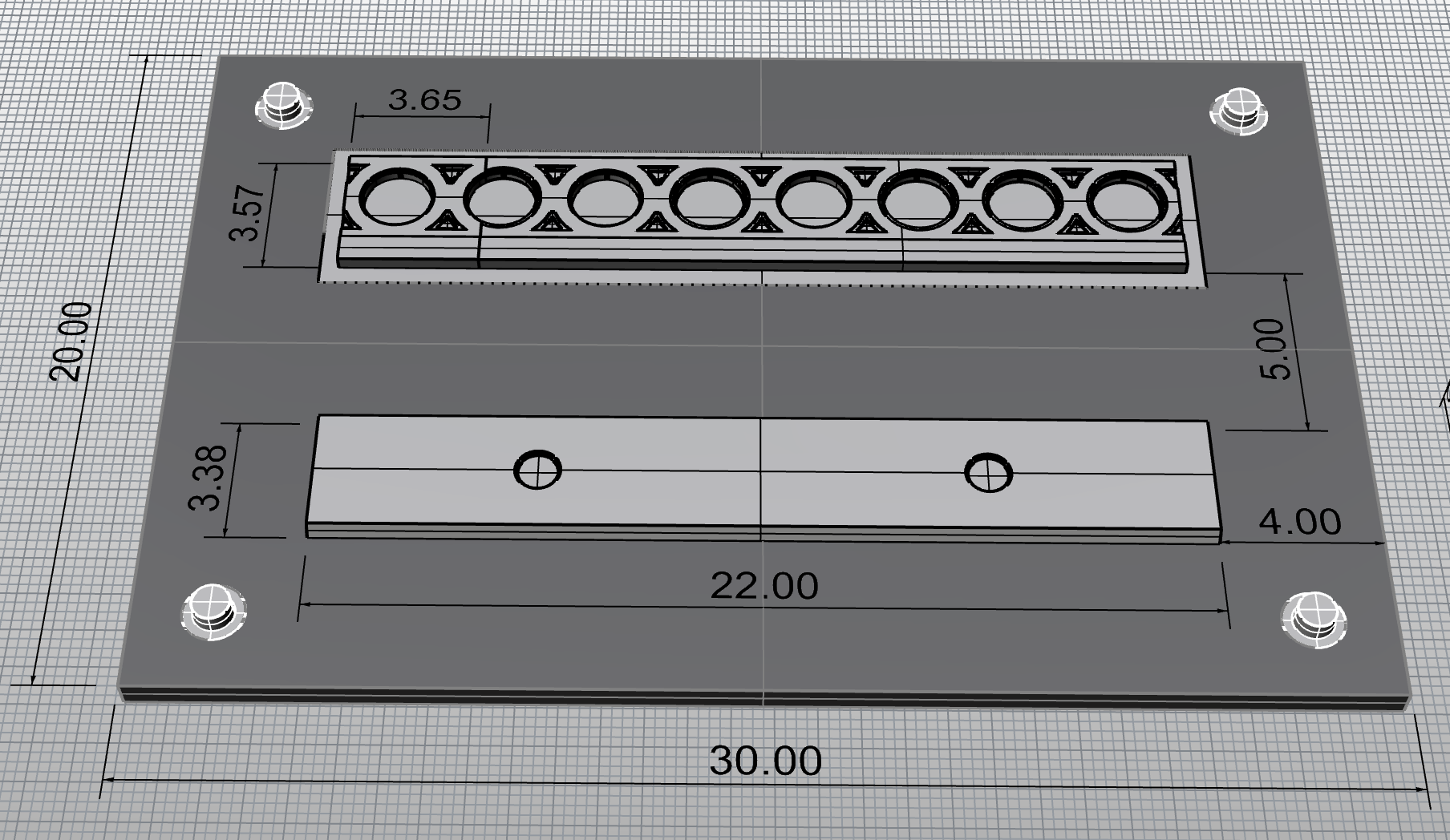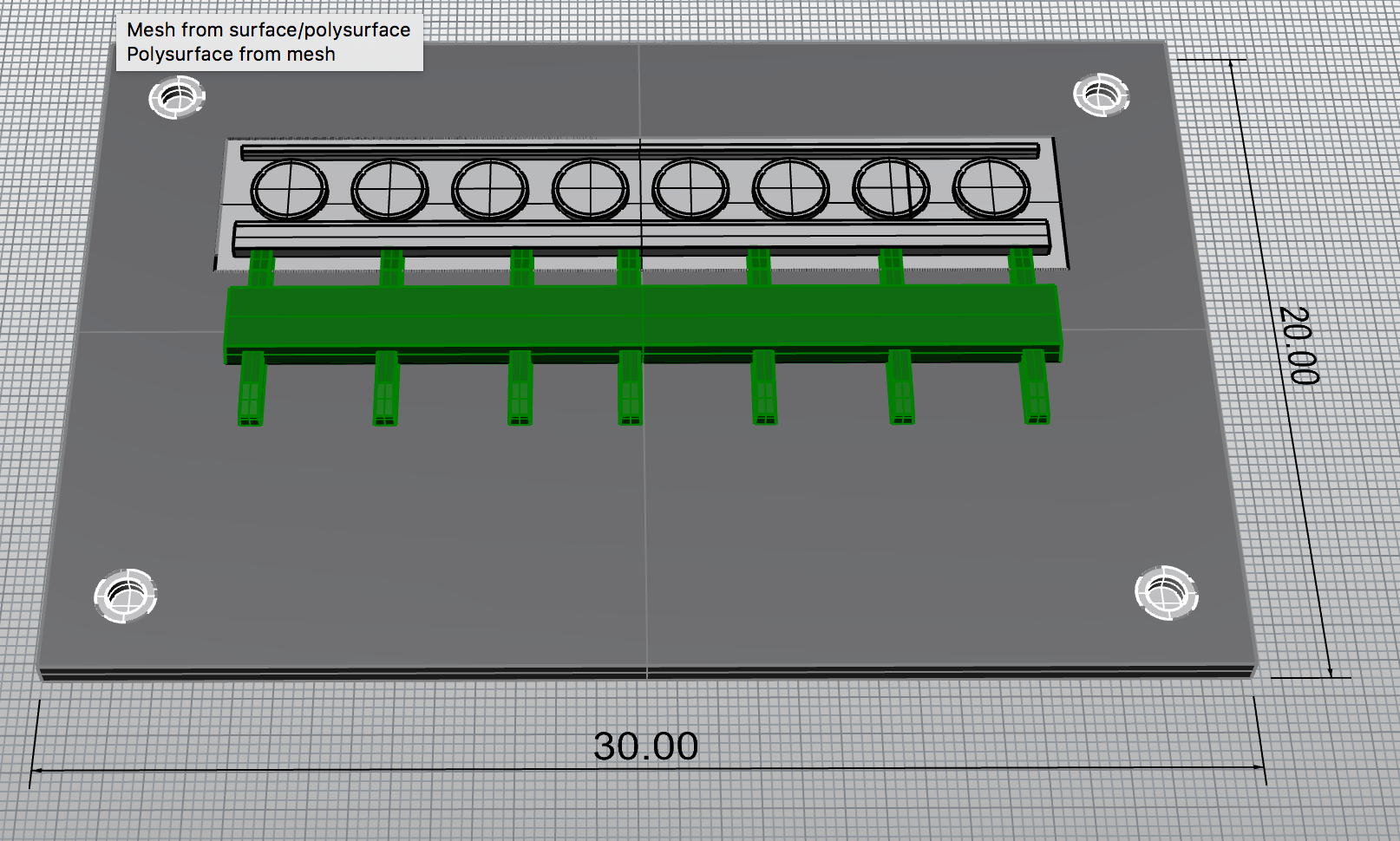 3D Printed details were then built into the pattern board master.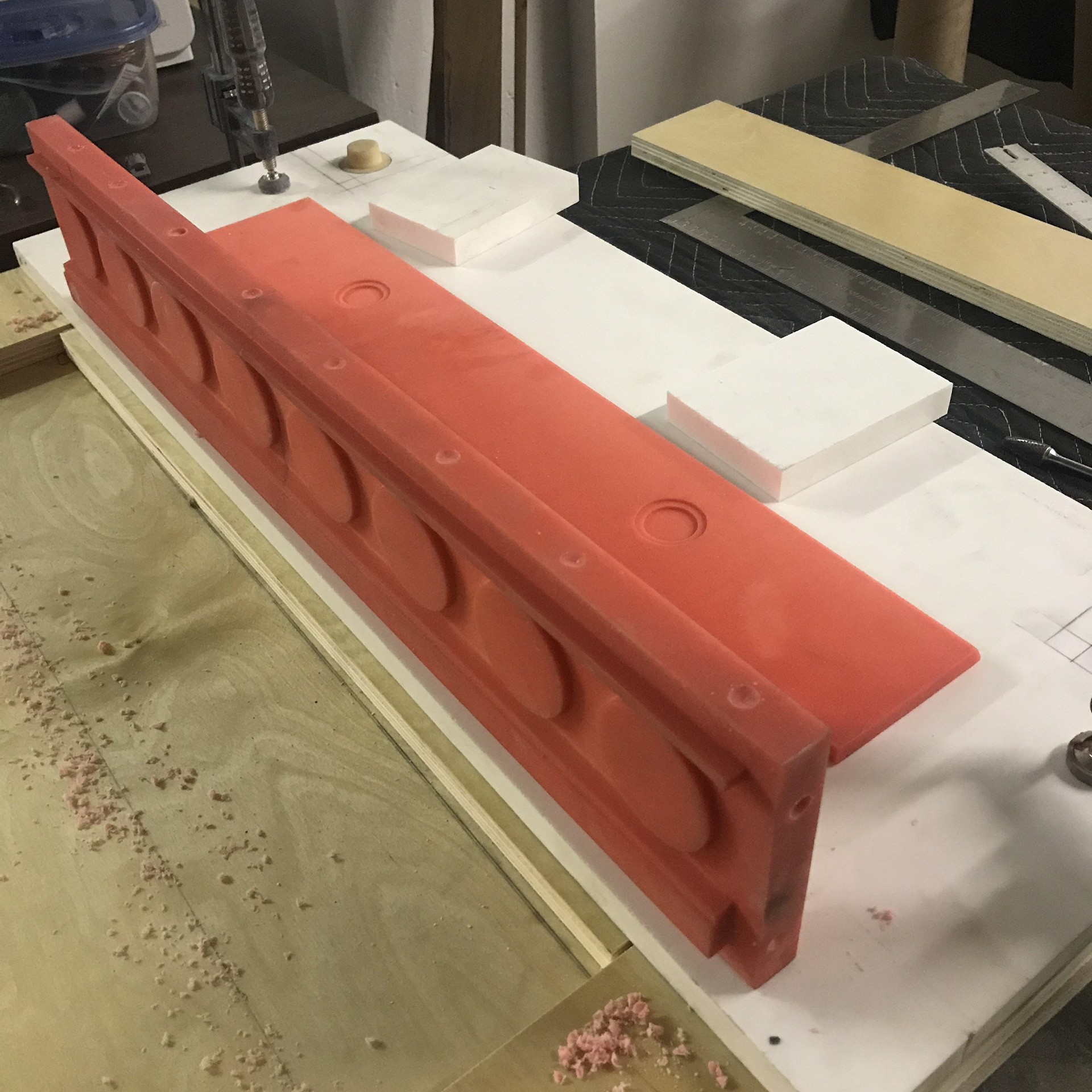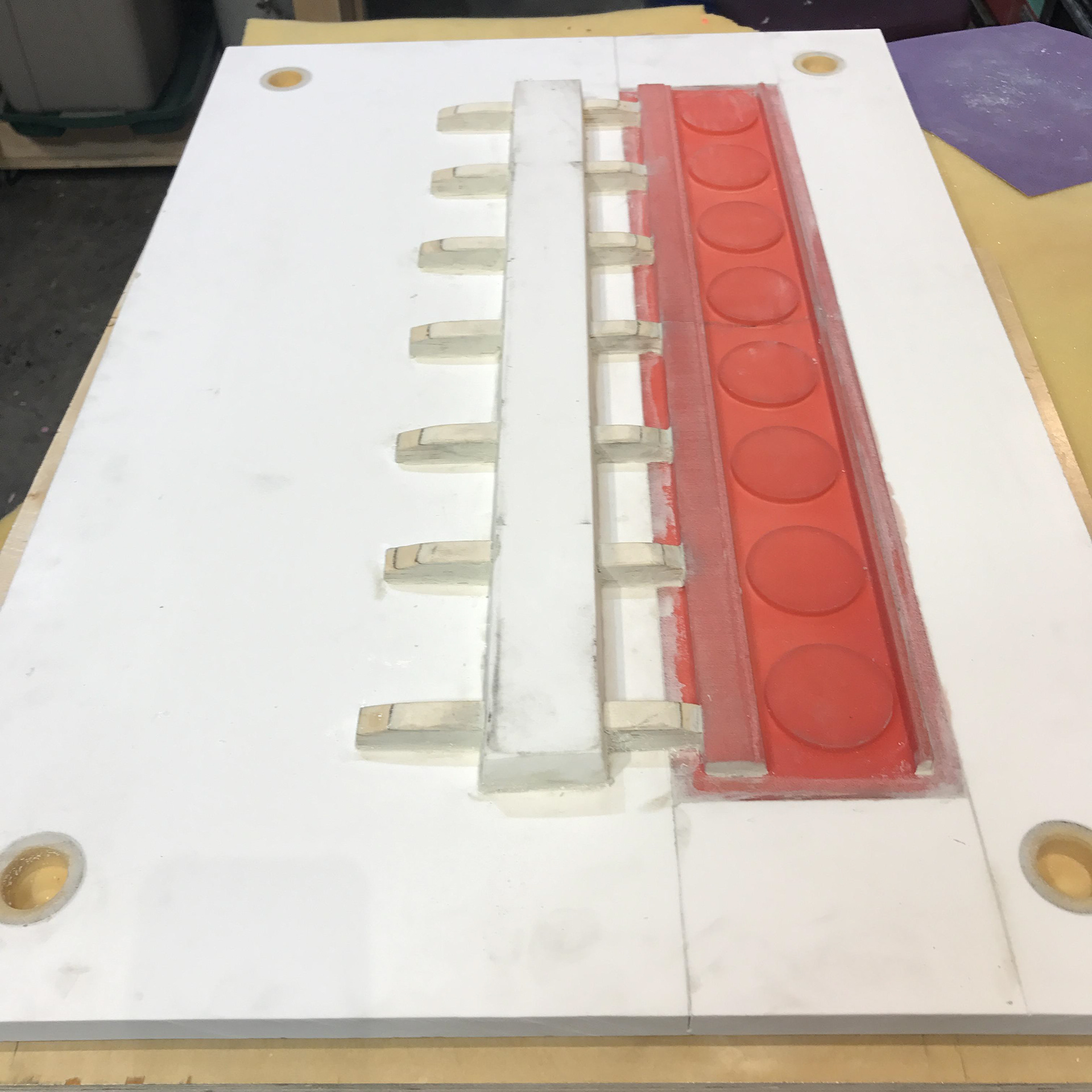 The master pattern board was molded and copies were produced for making multiple castings.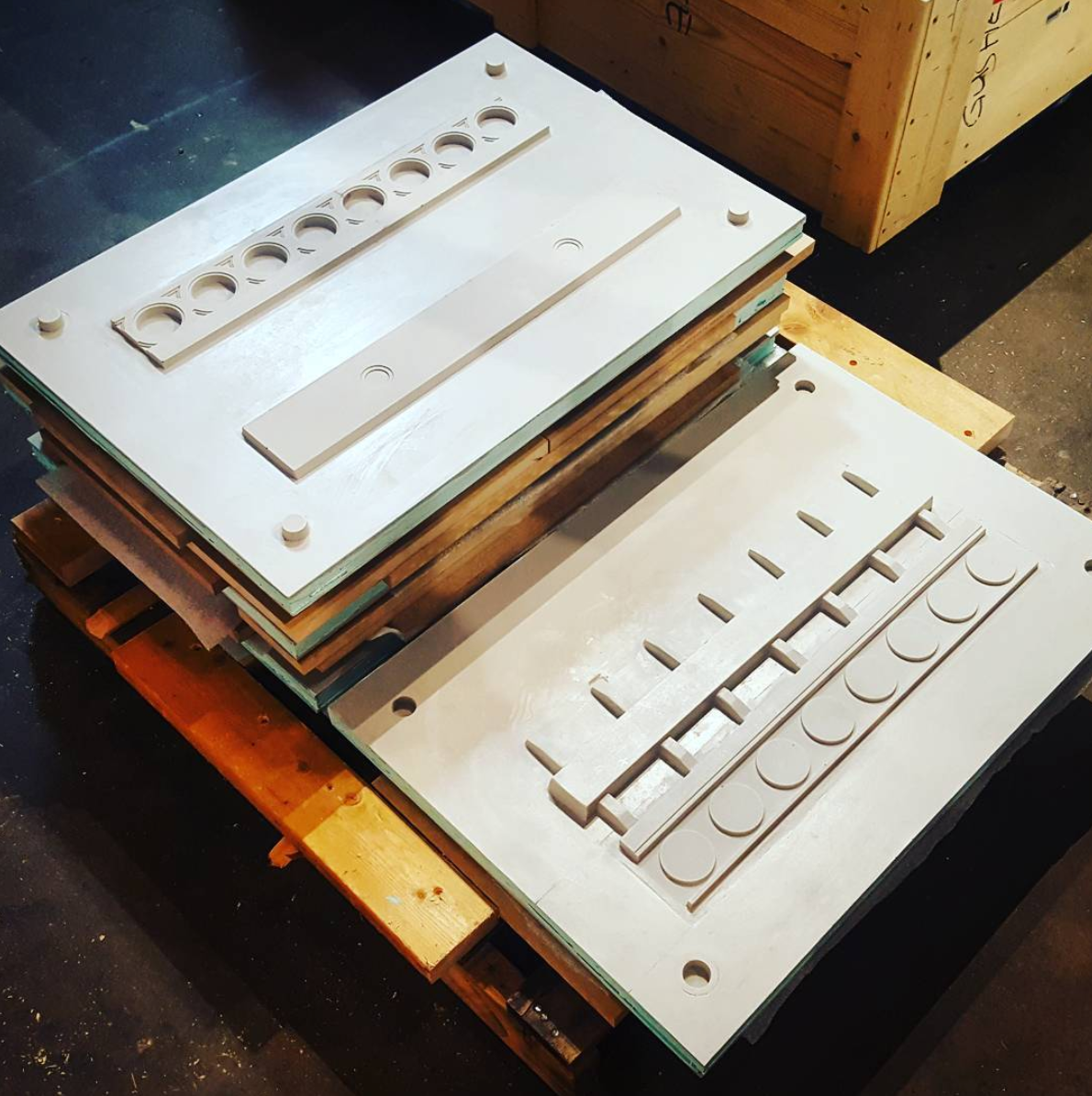 The pattern boards were flasked and filled with resin-bonded sand.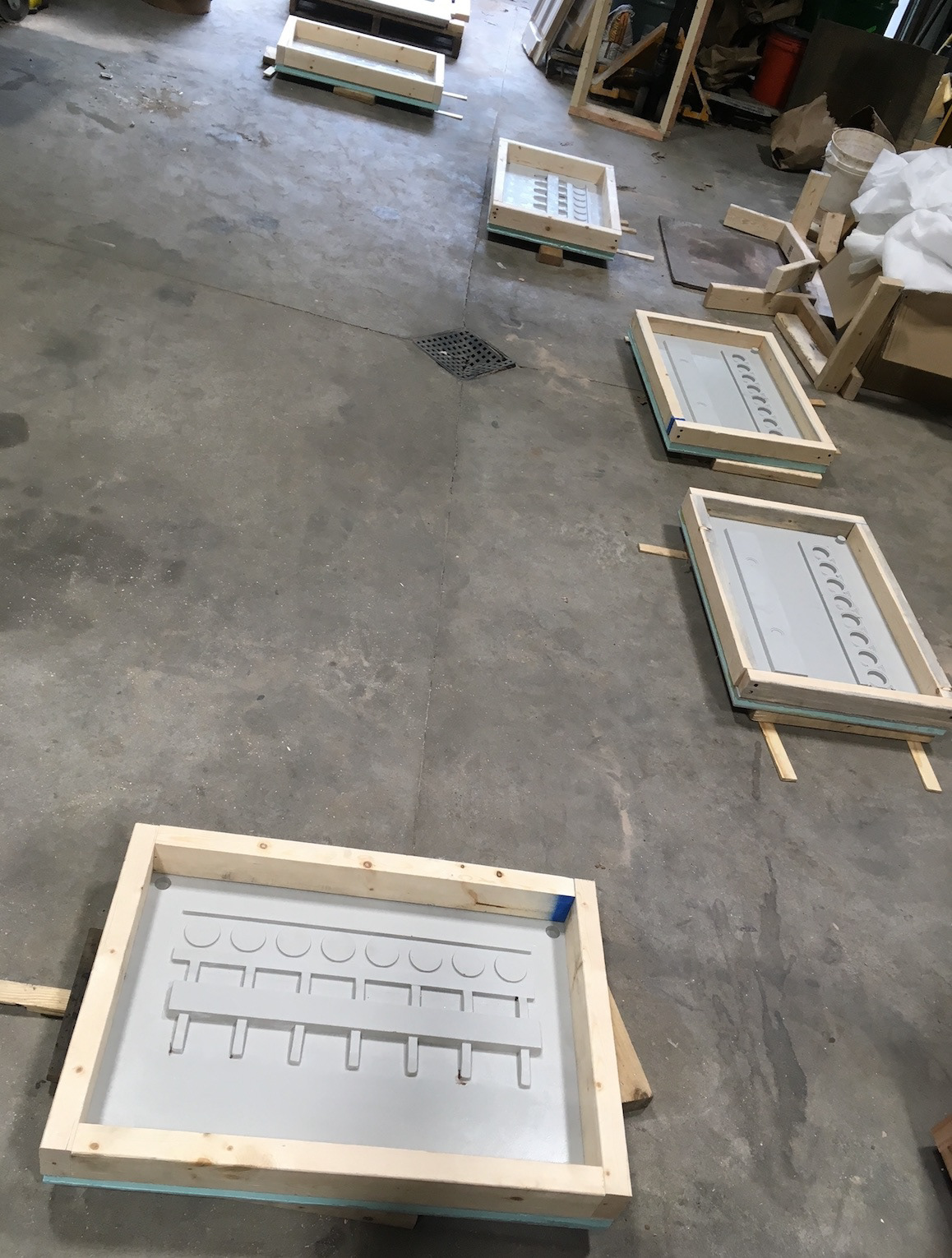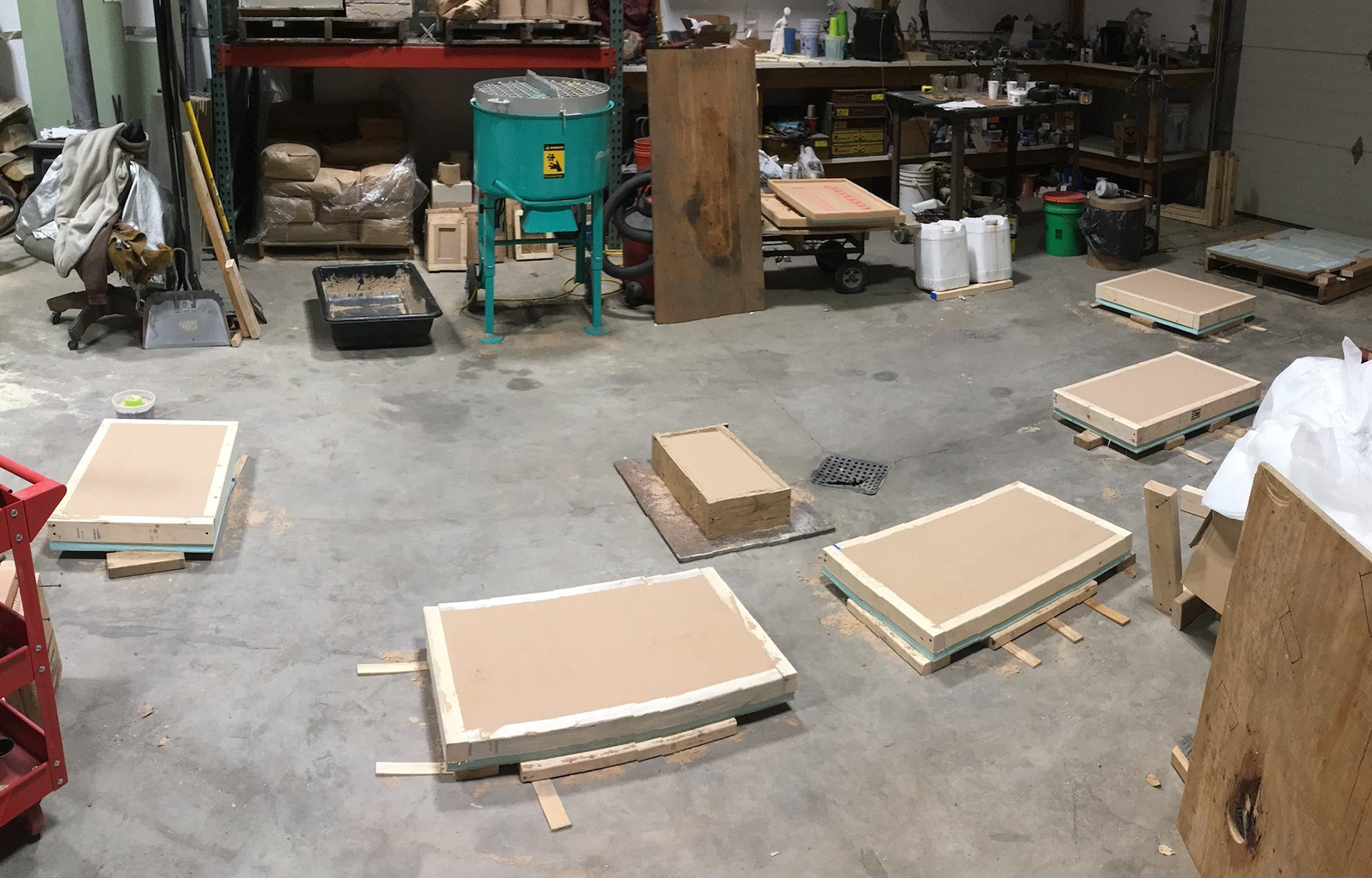 Once set, the flasks are removed and the molds are ready to assemble and be prepped for pouring the metal.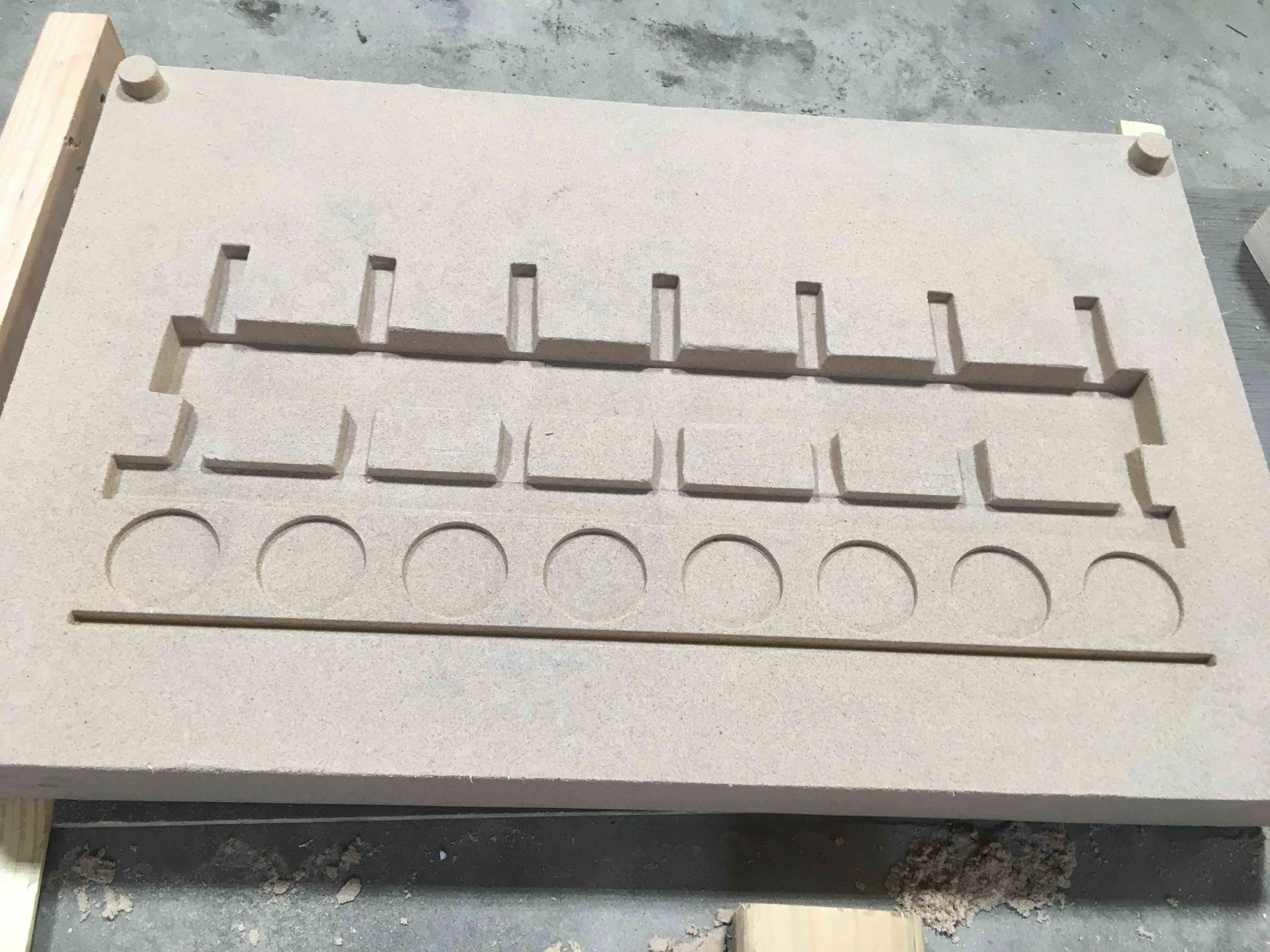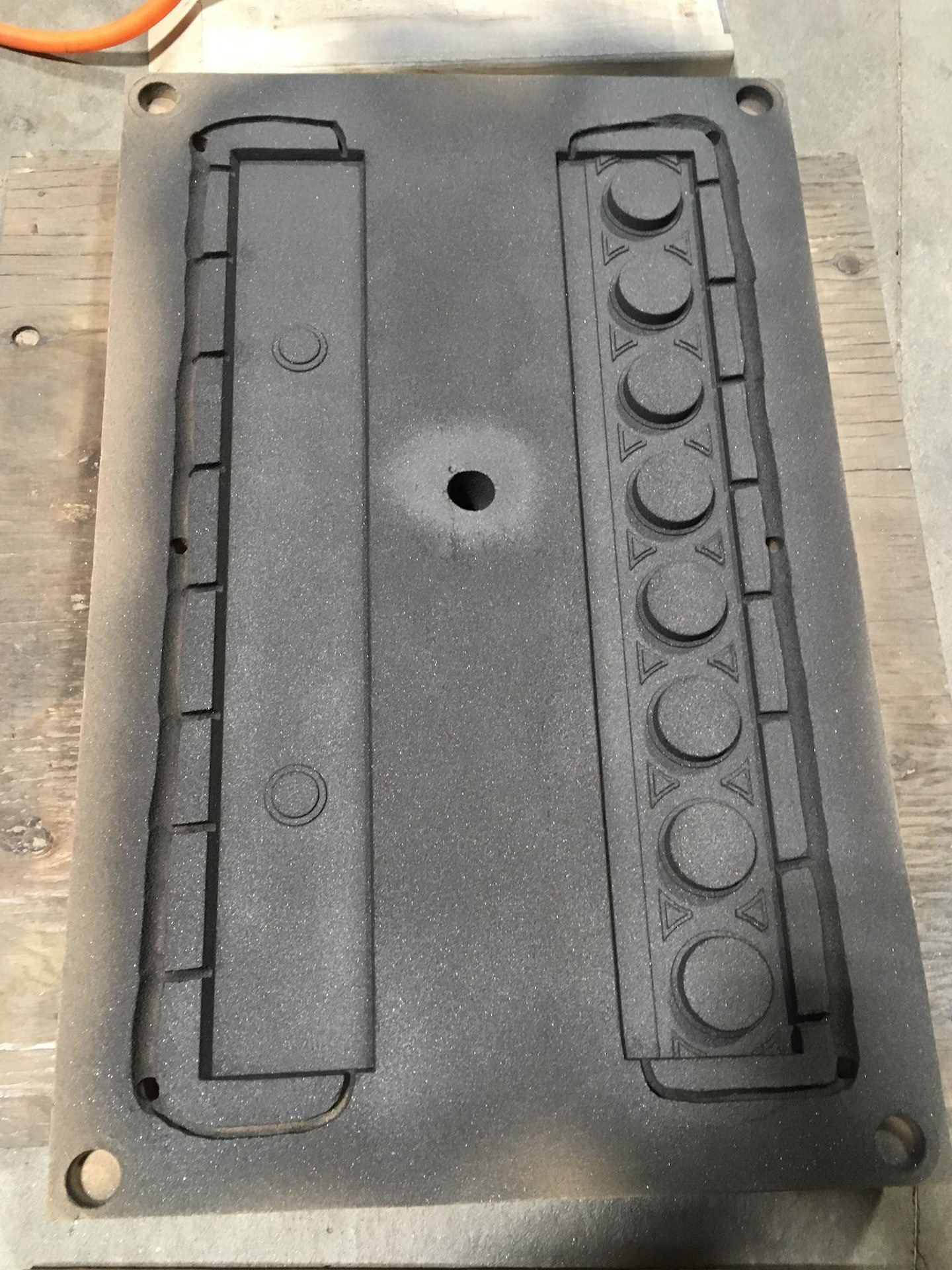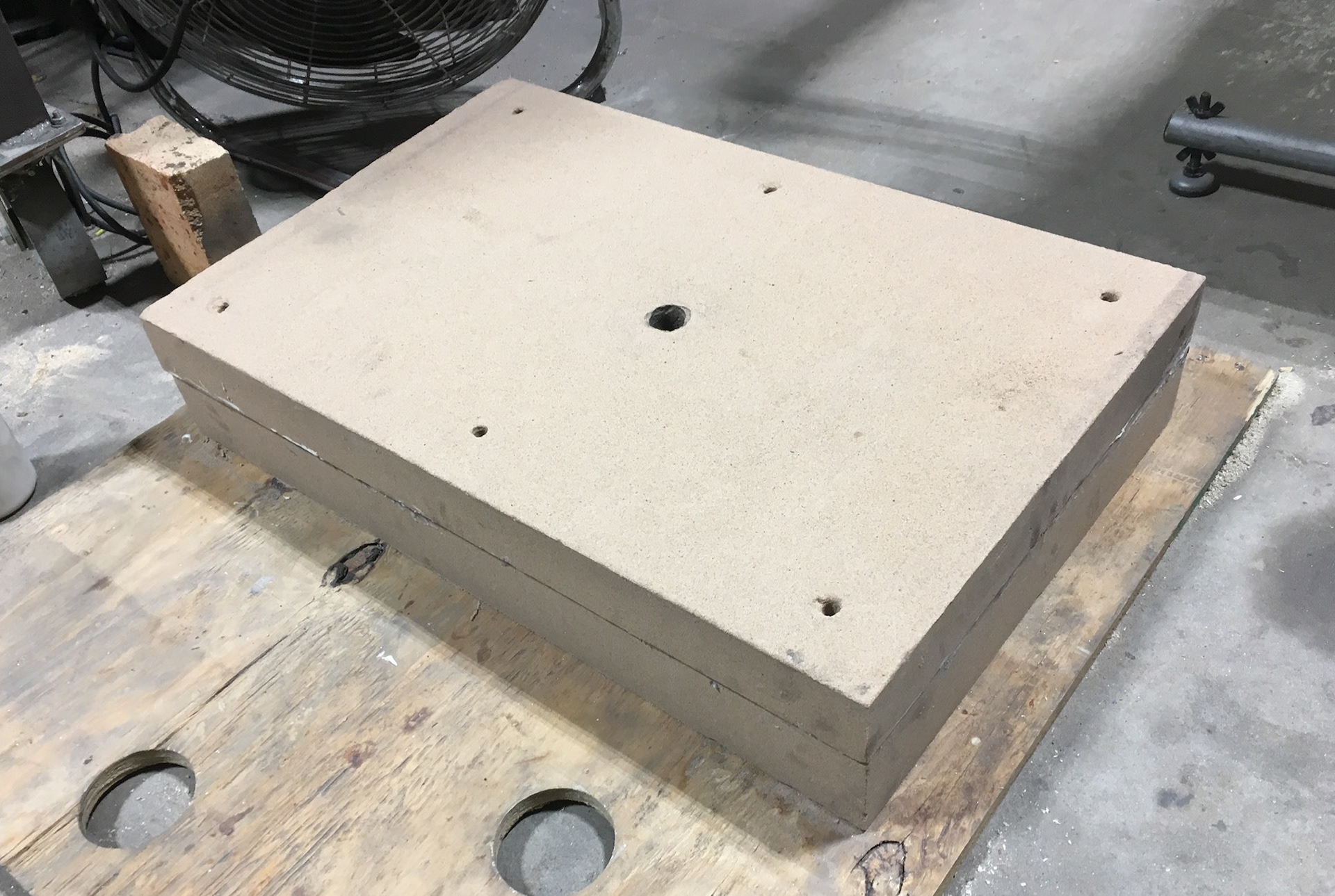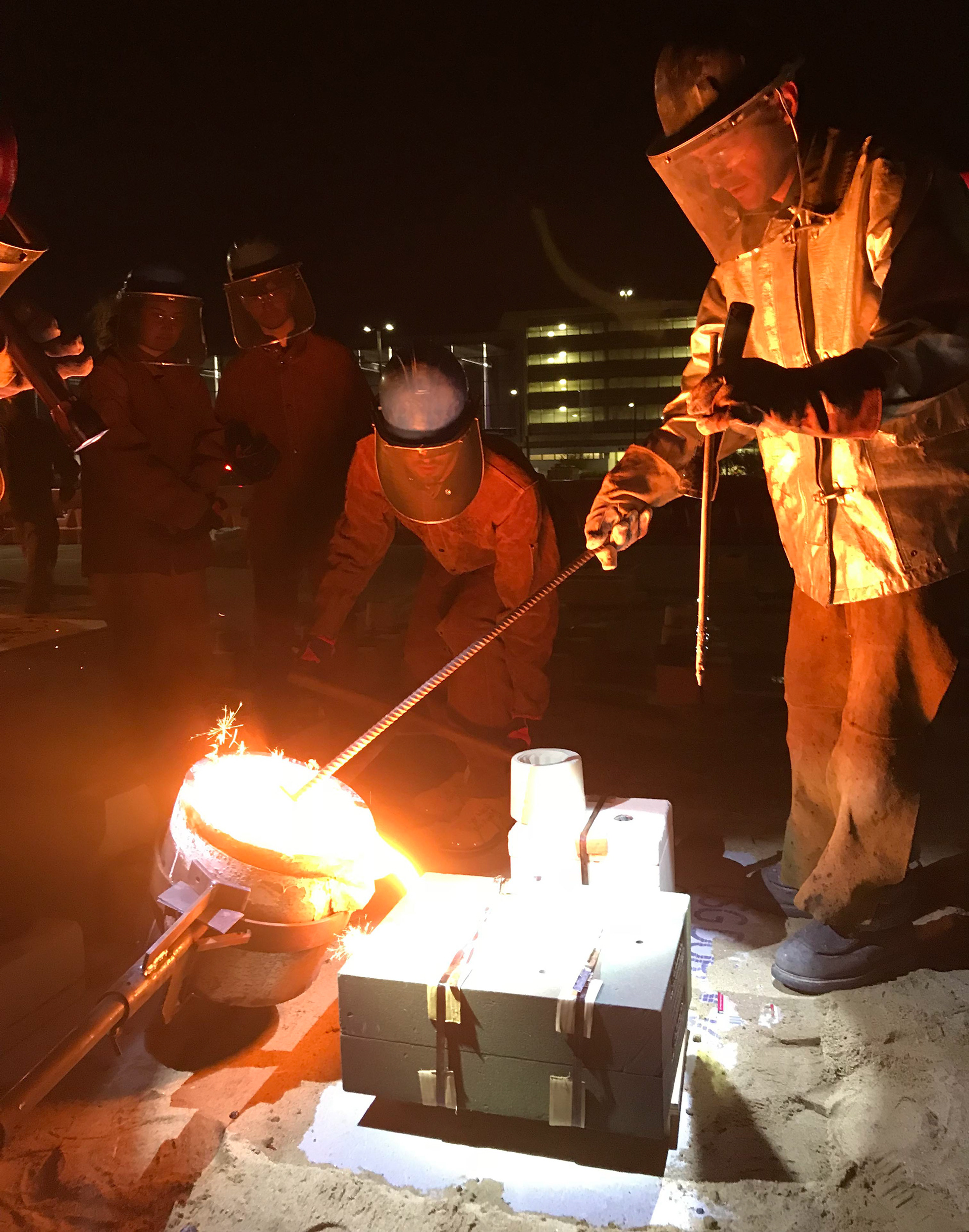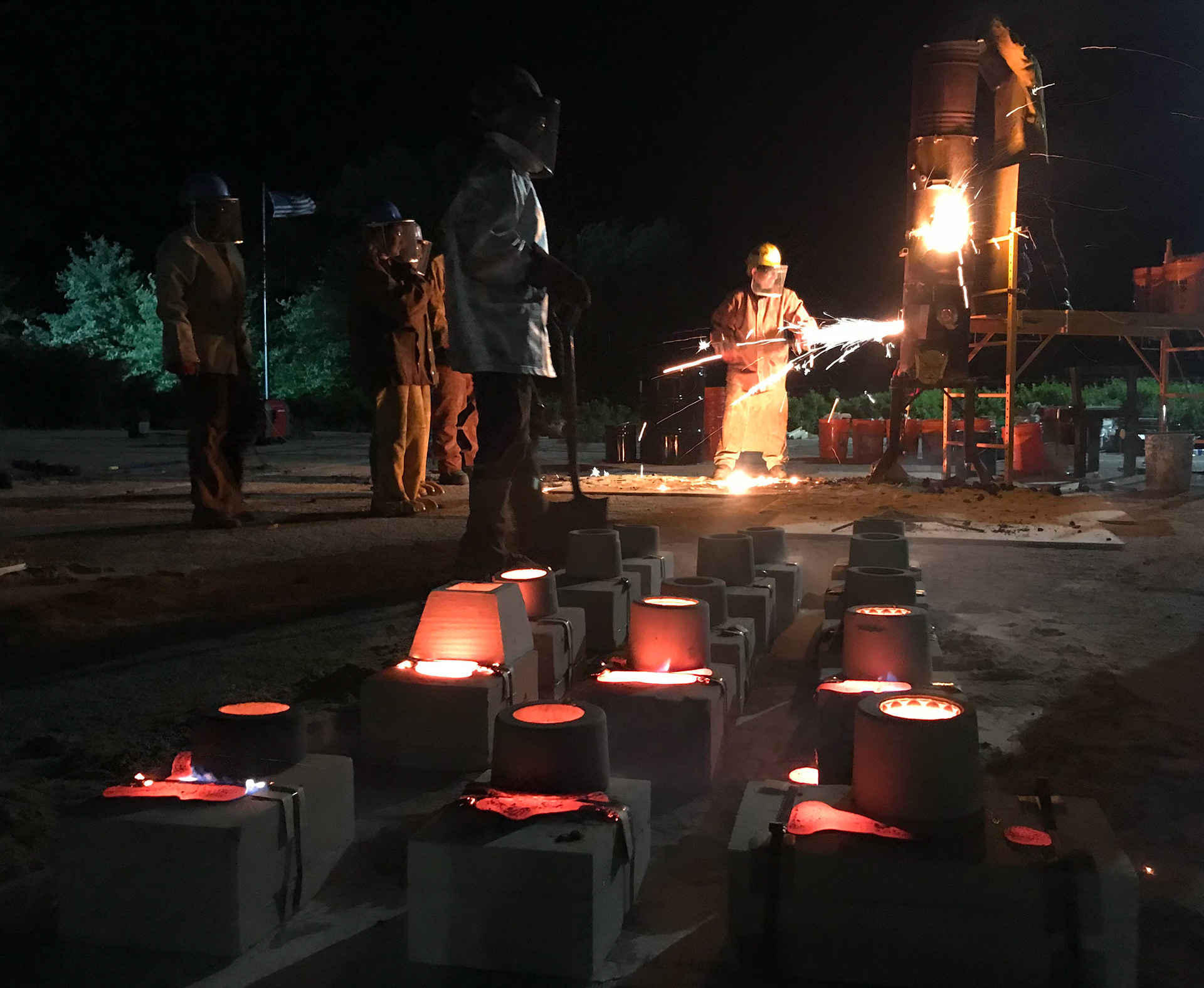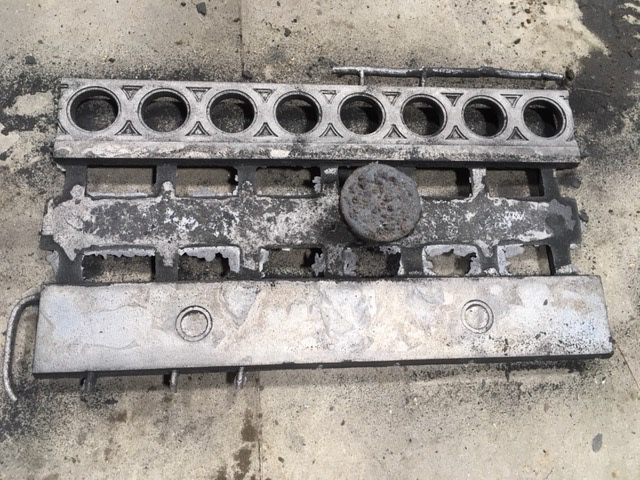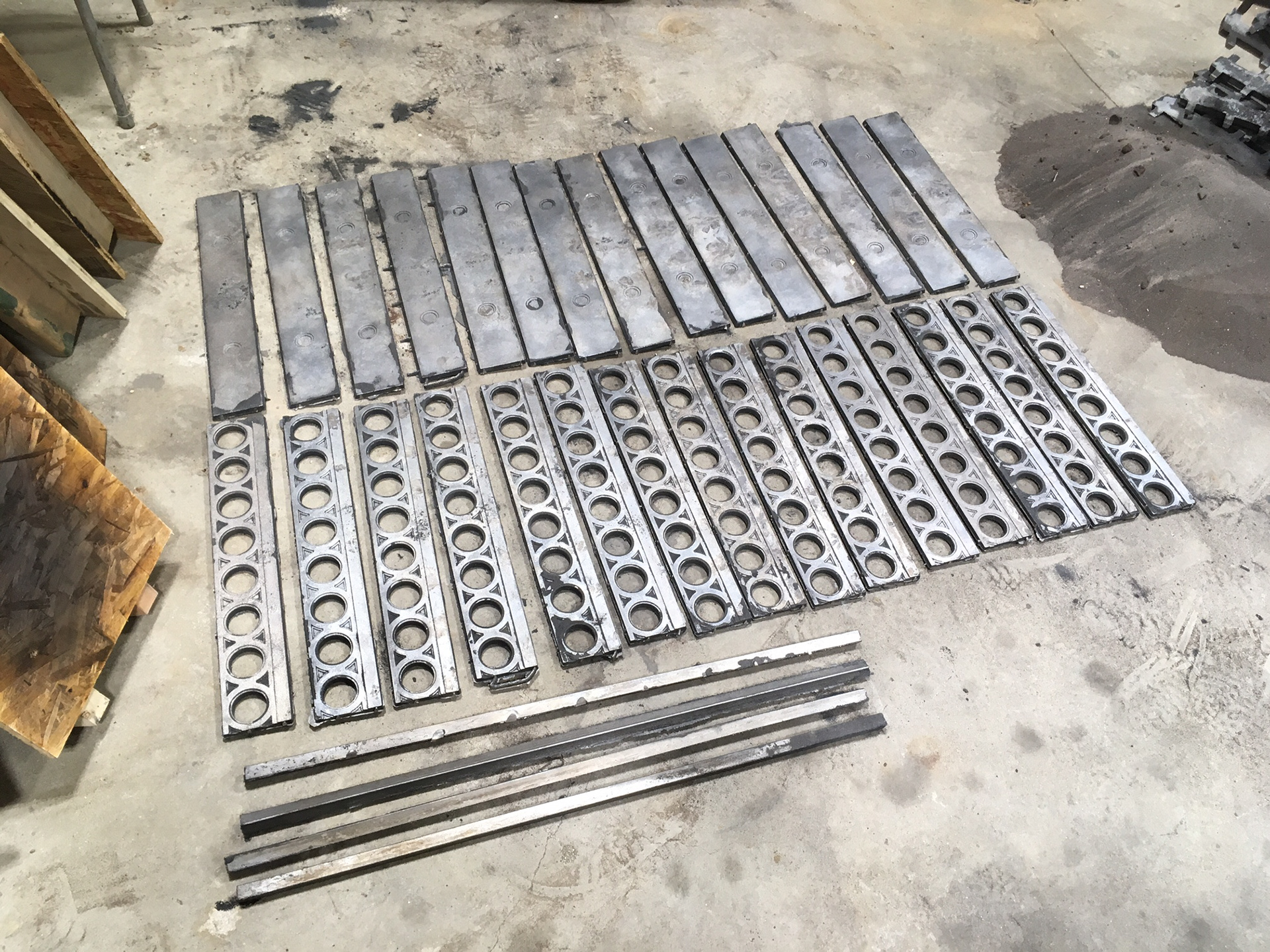 REPAIR AND RESTORATION OF ORIGINAL RAILING COMPONENTS:
The following images describe the processes used to reproduce missing components, as well as assembly and patination and finishing of the restored railing.